What is Knock Knock Give A Sock?
Knock Knock, Give a Sock is an organization that collects the most needed, but least donated article of clothing for those experiencing homelessness: socks. While many people donate clothing, 9 out of every 10 peoples that have said to have donated clothing have never donated socks. On top of that, people who are trying to donate socks often find it difficult to donate used socks. KKGS is one of the only organizations that collects gently used socks! We have volunteers knocking on doors of their classmates in school, colleagues at work, and even their neighbors in their apartment building or on their block! In addition to collecting socks for those in need, KKGS aims to reduce the stigma associated with homelessness. We believe that far too often homelessness issues go largely ignored because of a stigma surrounding the homeless population. Through our
Meet Your Neighbors Dinners
and the
Giving Team
, KKGS attempts to bring together people who are, and are not, experiencing homelessness in order to encourage discussions and ultimately dissipate the stigma.
HOW IT ALL BEGAN
"One cold night in November, I was handing out sandwiches to people experiencing homelessness in NYC when one man approached me. "It's great that you're giving out sandwiches," he said, "but one thing we really need is socks, especially as winter approaches." Here I was, sandwiches in hand, assuming I knew the best way to help people. In reality, helping is about listening, and hearing the needs of different communities. It was a powerful lesson, and I wanted to put it into action. I began that night, with a simple step: I went door-to-door on my NYU dorm floor and knocked on everyone's door. I asked if they would donate just one pair of their own socks to someone experiencing homelessness. To my surprise I got over 40 pairs of socks in a single night, from a single floor. The next morning I walked out of my dorm room to find a huge pile of socks in front of my door from other people who had heard of what happened. It started small, but I knew it was such a simple concept that it could easily be grown. College students love to do good, but sometimes they need a literal knock on their door to do so. And most everyone has an extra pair of socks they can donate. That's when the initiative Knock Knock, Give a Sock was created."
– Adina Lichtman, KKGS Founder
THE GIVING TEAM
When Knock Knock, Give a Sock was first conceived we donated our socks to numerous shelters. There were some shelters that we sought out and others that solicited donations from us. We felt donating to shelters directly would not only be better for the accountability of our donations, but also for the transparency of them. However, as the donations came in greater quantities we began having socks stockpiled in our apartment. As a student in NYC, while you are on your way to class it is impossible not to pass by people experiencing homelessness. "With socks stockpiled in my apartment, and people in need on my walk to class, I decided to start keeping socks in my knapsack. When I would pass by a person experiencing homelessness I would ask him if he needed a pair of socks. Before long I was having conversations with many people who were experiencing homelessness. I was learning about how a series of events, stringed together in an unfortunate way, can propel someone into losing their home. I was also learning about the systematic failure that surrounded and perpetuated homelessness." "Talking to the people experiencing homelessness on the streets of New York City greatly impacted my view of the homelessness problem." KKGS believes that every person who takes the time to talk, even if is not for an extended amount of time, to those experiencing homelessness will get a better picture of the problem which in turn will reduce the stigma associated with homelessness. We therefore established the Giving Team so that students and young professionals can distribute socks, on their way to school or work, to those experiencing homelessness. We have found that this facilitates conversation with those that they are giving the socks to. One of KKGS's core beliefs is to solve problems by listening to the community you are trying to serve and not by implementing solutions based on what you believe are the biggest needs. It is because of this that we are proud to announce our partnership with Hakook.
MEET YOUR NEIGHBORS DINNERS
How Can I Get My College Involved?
The best way to get your college involved is by signing up to become a College Rep for KKGS. As a College Rep you can get involved on a small scale or on a larger scale. Those who would like to get involved on small scale simply knock on every door on the floor of their dorm and collect one pair of socks from their neighbors. Those who want to get involved on a larger scale get friends to do the same thing on their floors, and in other dorms. College Reps then bring the socks to a drop-off location on campus where Knock Knock, Give A Sock will pick them up. Our ultimate goal? Get every door in the school's dorms knocked on. Want to do things differently? Let us know how you'd like to get your college involved with Knock Knock, Give A Sock!
How Can I Get My High School, Office, or Apartment Building Involved?
If you are located in New York City Knock Knock, Give a Sock will drop off one of our bins. If not, please contact us and we will arrange to get you a KKGS box or we will let you know the best way to proceed. Bring the bin to the front office/lobby of your school, office, or apartment building. Sign up with us here and we will arrange to have the bin picked up. Encourage your colleagues and classmates to get to know the neighbors in their hometowns by having them knock on their doors in order to collect more socks!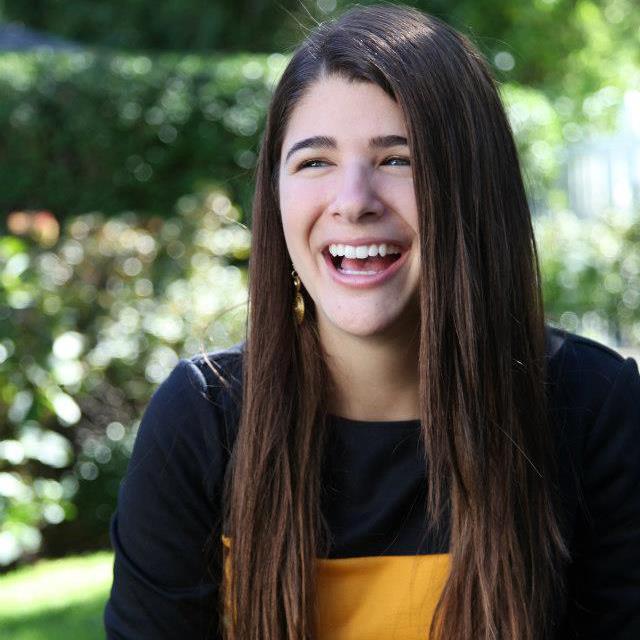 ADINA LICHTMAN
FOUNDER
Adina lives in the Big Apple and is currently working on getting her Masters in social work. When Adina is not busy collecting socks, you can find her talking to stranger, painting, or playing chess! Adina envisions a world where people are inclusive and working together to make the world a better place. She hopes that KKGS will create a platform where people can meet their neighbors while meeting the needs of others!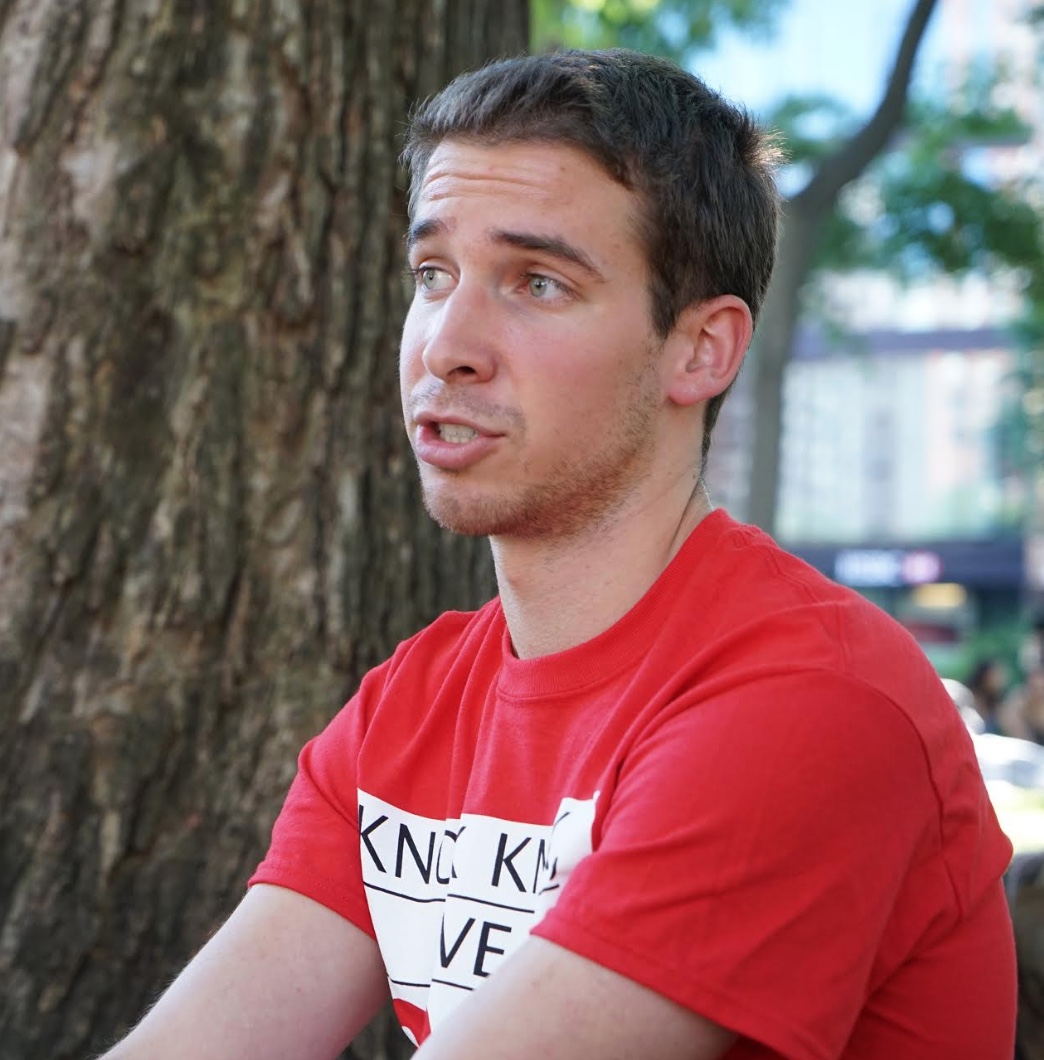 BENJAMIN KAMELHAR
COO
Ben is a senior at NYU where he is studying economics and public health. He started his work in the non-profit world with the Jewish Foundation for the Righteous in 2012 and has also been consulting for various start-ups (Metroclick, Tripda). Alongside spearheading the corporate liaison position at Knock Knock Give A Sock, Ben enjoys traveling (top places: Florence, and Switzerland) and tennis.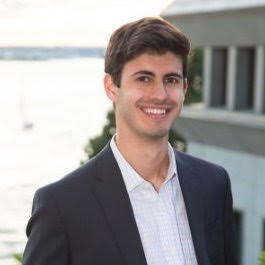 Blake Engelhard
Corporate Liaison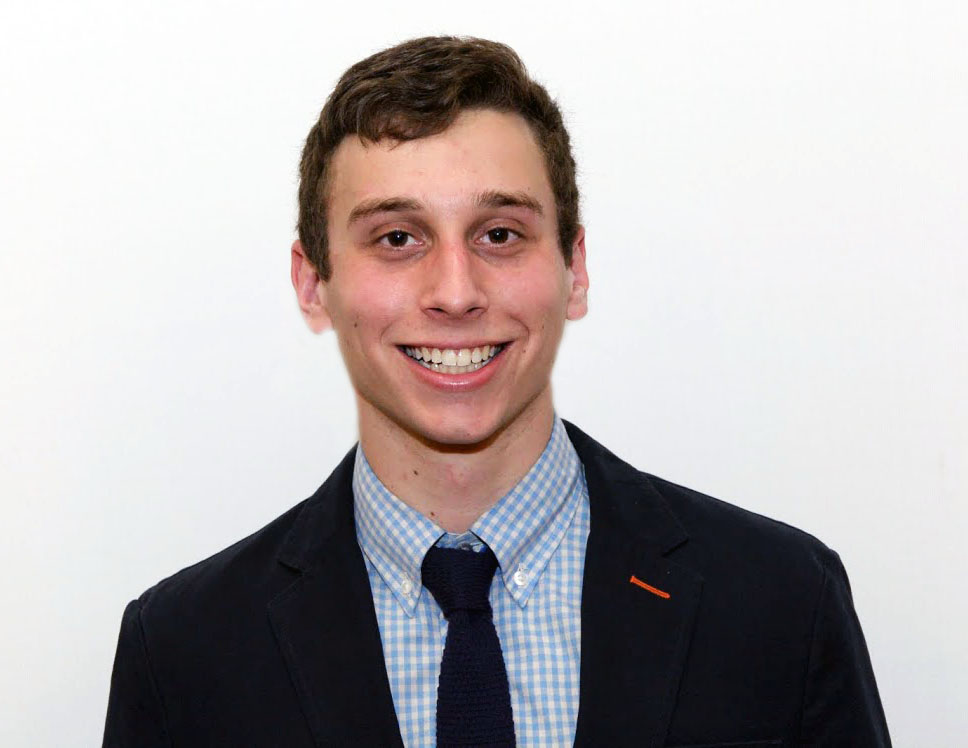 David Moed
Chief Techie